SEMINARS

Presentations tailored to suit your office or church:
    Lunch and learn presentations
    Full day seminars
    6 week bible study course
    Other presentations available upon request
T

OPICS

O

FFERED

I

NCLUDE;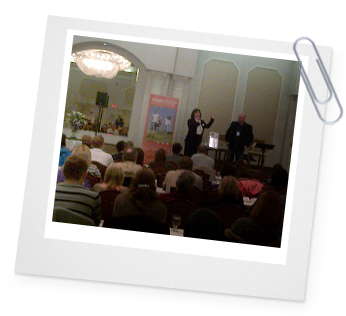 Unfortunately, less than 20% of households have a current financial plan. People don't plan to fail, just fail to plan. In this seminar, you will learn to understand the key components of a solid financial foundation and how to build your plan. You will also learn how to manage risk and protect your most important assets through wills and powers of attorney as well as life and health insurance.
This course will help demystify the different types of insurance and help answer the following questions: "Do you need life insurance? ", "What are the different life stages and types of insurance?" and "How much should you budget for your purchases?"
Joanne's goal is to help you understand the different insurance options available. The objective of this course is to ensure that your mortgage protection is arranged to your advantage.
Managing Your Finances for Retirement
Did you know that only 7% of people over the age of 65 have an annual income in excess of $35,000? Half of all Canadians have less than $2,500 in savings. Here you will learn key investment principles and understand the different types of investments available. You will also become familiar with investment terms/jargon and become empowered to make informed investment decisions. This seminar illustrates how to calculate your retirement savings needs and highlights investment strategies for retirement.
Highlights prudent investment management principles. This seminar will show how the guarantees and benefits of investing with segregated funds can provide piece of mind when faced with uncertain financial markets.
It's not a question if you will pay taxes, it's when! There are many things you can do to protect your estate. This presentation presents some of the concepts and ideas for avoiding additional taxes and complications.
Stewardship/Charitable Giving
Knowing that all that we have is from God, how much is enough for your family? That question is asked by many Christian families. Did you know that there are over 2000 verses in the Bible about stewardship and money? This session will look at the Christian principles of stewardship and how to apply them to your financial plan. This seminar is ideal for individuals interested in tax advantaged planned giving to charities and churches.