PROFILE

As an experienced financial services professional since 2002, Joanne presents a unique value proposition of providing biblical principles on financing; a real value for Christian clients and business owners seeking to discern God's will for their finances.  Joanne has pursued education to provide her clients with the best advice possible. She is a Certified Financial Planner® and a government licensed life insurance agent who provides a wide range of products and services.  Joanne is committed to helping clients protect the interests of their families by sharing knowledge for living a balanced life. She is passionate about providing financial planning services and products, as well as teaching seminars that help people apply biblical principles of money and possessions found in God's Word. Joanne provides counsel to clients on a variety of matters, including: budgeting, retirement planning, tax and estate planning, education planning, health protection, newcomers insurance, travel and life insurance.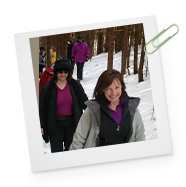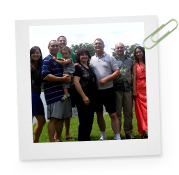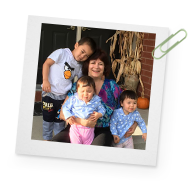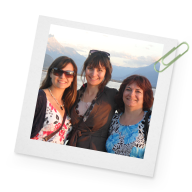 P

ERSONAL

B

ACKGROUND

Joanne has been married for over 30 years and is the proud mother of four children and three grandchildren. Having two sons serve in the military has created a deep appreciation for their sacrifices, as well as the importance of Remembrance Day. November 11th is a sentimental reminder of her French heritage and it is also the day that she committed her life to the Lord. For her, a bright red poppy is nature's best reminder of this significant day – celebrating all that Christ has done for her.

J

OANNE'S

A

PPROACH
Joanne meets clients in the privacy and convenience of their homes, places of business and also through Zoom.  Joanne is committed to developing a long-term relationships based on mutual trust and respect. Taking a holistic approach, Joanne will review and analyze your financial situation to identify your unique financial opportunities and concerns. Together, we can develop financial solutions which combine biblical counsel and competent advice to provide a variety of financial solutions based on your timeline, risk tolerance and lifestyle choices.
O

UR

C

LIENTS
Joanne takes pride in serving clients from all walks of life. This means that she works with affluent families, successful professionals, retirees, self-employed business owners, students and more.  However, her clients do share some common traits: they believe in biblical financial principles, and living a balanced financial life.  They want to make smart choices about money and want to be empowered in order to set personal financial goals with plans to achieve them.
M

EMBERSHIPS
Kingdom Advisors
Financial Planning Standards Council
FaithLife Financials President's Hall of Fame Member
C

ERTIFICATIONS
Certified Financial Planner (CFP®)
Financial Planning Standards Council
Certified Kingdom Advisor (CKA®)
Kingdom Advisors
Life Insurance Agent
Financial Services Commission of Ontario
Associate Financial Advisor (AFA)
Life Insurance and Market Research Association Intl.
Fraternal Insurance Counselor (FIC)
National Association of Fraternal Insurance Counselors