FINANCIAL PLANNING

R

ETIREMENT

P

LANNING
W

ILL AND

E

STATE

P

LANNING

Estate planning development: You want the peace of mind that comes from knowing you've done your best for your family, loved ones, and important charities.
Wealth protection: Implement strategies to reduce risk and protect you from unexpected events.
Wealth transfer: Developing a tax-efficient plan for passing your assets to your heirs.
B

USINESS

O

WNER

P

LANNING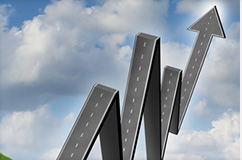 Focus on growing your business and much less on what may happen in the event of disability, retirement, or death. Joanne works closely with client accountants and attorneys to orchestrate appropriate succession stages that integrate an overall personal plan. Joanne also implements retirement plans, group benefits options for employees, exchange professional business referrals, and provides small business succession planning.